Ahhh Wednesday. Nice to see you finally get here. It's been a long week. Since I've hardly blogged, I figured today would be the day to actually have some substance of some sort. And it's Wednesday so I'm linking up with Cathy. Duh
These confessions will be about weddings and whatnot today. I'm trying really hard not to talk about it too much but it's so hard not to.
- I don't get how people plan weddings. I'm serious. How do you even know where to start?
- I just want to wake up and have it all planned out for me just the way I like it. I'm too indecisive for all of this.
- This sounds selfish and bratty but I don't really care. I want our wedding to be what the ideal wedding of my dreams looks like, because I'm only doing this once. And I don't think that's it's actually possible to pull it off. I don't want it to be extravagant by any means but dammit, I want an elegant, classy affair. That is, until our friends get wasted and turn back into
pumpkins
their normal selves.
- I really just want to go dress shopping already. I'm the person who's planned their wedding for years and years. The dress will be beautiful. I haven't even attempted to shed some of my extra baggage I'm carrying around so I know it's not wise. Plus, we haven't even set a date so buying a dress right now would be silly.
And I'm also gonna link up with Amanda and Danae because Blake said the stupidest thing to me the other night.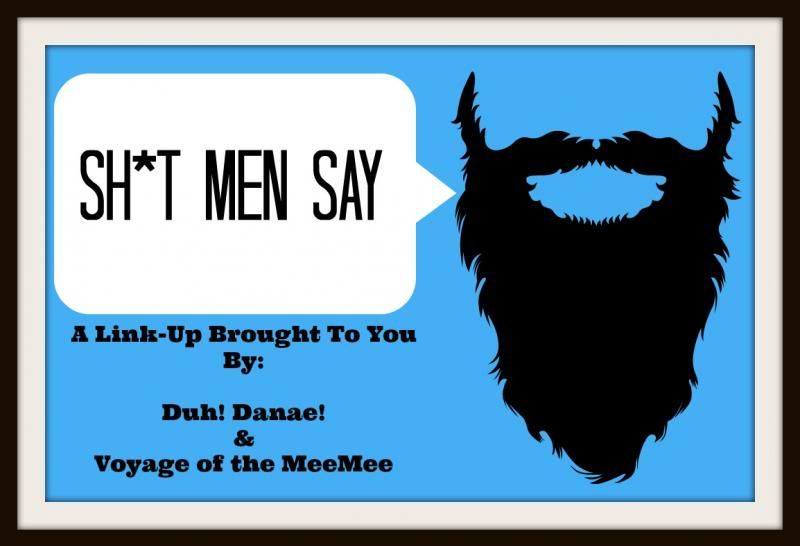 I finally got him to talk about our wedding. And I started where one should obviously. I asked him what he thought our budget should be. He said relatively cheap. Well that's no help. So I said "what's relatively cheap to you because it might be different to me?" His reply....$2000. Yup, my lovely finace said he wants our wedding to be no more than $2000. Cue instant bratty attitude from me trying to explain to him how much we would have to spend on certain things if we had that budget. Like the fact that his tux could only cost $12. Or that, we only had $20 to spend on our rings. Lord help me. We may not be married for awhile.
- One more confession, if he sticks to this, we might just elope. Unfortunately.