Oh my that's a long title!
Last night I went to the drive-in here in town with my momma and the kiddo. *sidenote* that probably won't happen again this year. That's a story for another time. Anyway, we saw Madagascar 3 and Snow White and the Huntsmen.
They were both good.
I'm gonna talk about Snow White though.
This movie was really good and I honestly wasn't expecting it to be.
I'm not a fan of Kristin Stewart and I think that she has no talent.
Yes, that means I don't like Twilight. Sorry to hurt your heart.
There was some good, and there was some bad. But the good definitely outweighed the bad.
I'll start with the cons.
- Kristen Stewart lol
- It seemed to pull from a lot of other movies. I saw some Robin Hood,
Harry Potter, and Lord of the Rings it seemed.
- The fairies looked like Gollum. I love fairies and these things
were fucking creepers. I was a bit disappointed.
See what I mean?
Pros
- The scenery was awesome. They had a beautiful set or wherever they filmed was amazing.
- Story wasn't too fairytale-ish.
Now, I love me some fairytales but damn they can get annoying.
- Hot man ass
He can hunt me and then fall in love with me too!
-Charlize Theron's acting
It was a good movie. Like I said, it wasn't very fairytale at all. Well, the story was but not the setting.
All in all I give it a B+.
Now, on to this sweet ass link up. I was just browsing through blog land when I landed on Shane's blog
You tell her where your from and she has a map of the US with blue pins from every blog.
It's a great way to find bloggers close to you!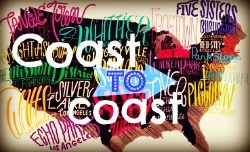 Look into it! I found 2 bloggers only an hour away from me! I thought that was really awesome.
Well...that's all for now....and All That Good Stuff!