No, this post isn't really about ketchup...but I bet it made you look and now you're here so you might as well finish reading. =) Thanks a bunch!
First thing first...I joined another swap and it was fabulous! I love swaps. They make my heart smile. And I had a fabulous swap partner.
Cami
gave me a fabulous package. Oh, it was a lip gloss and mascara swap! I think that what she sent me was way more awesome than what I sent her! lol. Here's my loot!
Neutrogena healthy volume mascara...pretty awesome!
Sinful colors nail polish in Hazard
Say Yes to Carrots organic chapstick. This is THE best chapstick ever kids.
NYC lip gloss
Wet and Wild lip gloss.
I love it all!
Thanks again Cami!
It's a little bit into August now...This year has gone by really fast! Since it's a new month...there needs to be a little bit of info about my goals. I know you guys love hearing all my negativity about them. lol. On a real note, I'm gonna link up With Miss Angie over at
My So-Called Chaos
for some monthly goals!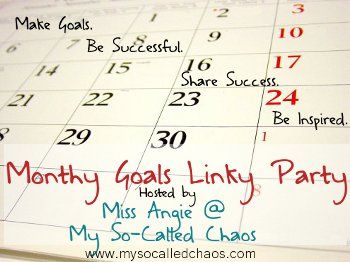 July Goal Recap
Find myself a job-

Accomplished!

I got a job at Olive Garden and I coudln't
be more excited!
Read two books-

Accomplished!

Ok, it was only 1 and a half but it's more than
I've read in along time. I read Fifty Shades of Grey and loved it. Currently
on the second book. That's my post about it...fyi.
Stay up to date on my school work - hahaha. I like to pretend. I got a B in that
class though so I was doing something right. I think.
Be more active - Sorta. (ps, I'm only giving color to accomplished goals) When
I started working I walked a lot more. Otherwise
not so much. I love my couch.
Go trough the toys in the living room - Hmm. I don't know if I even thought about
it. I see them but don't "see them". It makes the lazy even happier.
Drink more water - Yeah, no. My motto during themonth was more like
I want/need beer/wine/liquor whatever. Stress kids. It's
my best friend! (can you read sarcasm?)
My biggest goal was getting a job and I did. That's what matters most!
Understand my job a little better. When I don't understand something, I don't
want to do it or I don't like it. Makes me really hard on
myself.
Get mine and Teagan's clothes organized! There's no way that anybody can
see my bed because all the clean clothes are on it. I need to put
them away and sort out Teagan's. It's school time!
Blog 4 days a week. And be ok with it. I feel I need to blog everyday. And
that can causes me to freak out. Because....I already have so much
stress wearing on me. Grrr.
Clean my car out and keep it that way. I'm doing better already.
I live there. Seriously.
Save $10 from the rest of my paychecks this month.
Be more patient with my daughter. I'm sure I could be more patient
with everyone, but the sun doesn't shine out of my
ass to everyone either. Just her!
That's it for this month. And it's already 10 days in. Better get started. That's
really a goal with in itself. See how lazy I am??
Ugh, I hate it.
I promise to have an actual real thought from my head on to a post for you guys on Monday! I have a couple that I started but haven't finished. Better get that shit done I guess. Woohooo!
Hope you guys can't wait to be ashamed either!
See ya.